Follow my blog with bloglovin
!
I e-mailed Mom some pics I took today with my phone, and when she replied "You better be posting these on your blog," I realized how long it's been since I posted. Holy crap! Well, abandoned blog no more. :)
Today I went out to grab a few things (dog treats, drain cleaner, hand cream...), and somehow ended up at MAC first. What else is new??? Anyways, I was really proud of myself: I only bought ONE thing! The one thing? A lipglass from the just released All Ages, All Races, All Sexes collection called "Glamour For All." Christine from Temptalia posted a review of the lipglasses
here
.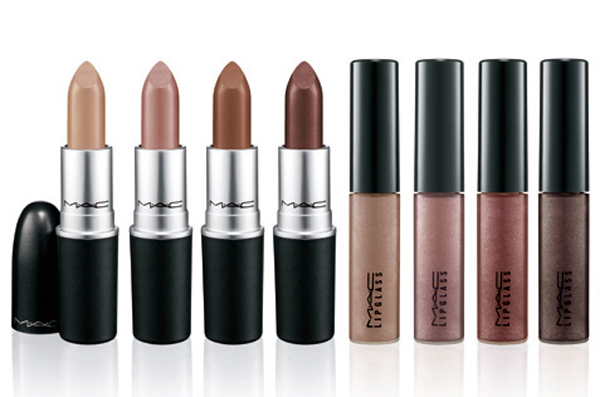 Possibly my favorite buy of the day though was something totally unexpected:
These rings were from the Sanrio store (which I hadn't visited in MONTHS -- can't believe the willpower that took) and each about $5! A total steal for such cuteness, in my opinion. :) The one in the center is a mood ring.
So... I have lots of big news since the last post I made, but I'll sum it up REALLY quickly. 1) My boyfriend got called to work on a cruise ship in Hawaii and he'll be gone until APRIL. TORTURE. 2) My family visited for Christmas and it was one of the best I've had. I wish I could have them around more often for sure! :) 3) I also got some AMAZING, UNBELIEVABLY thoughtful and generous gifts, including my newly beloveds:
**note: I will be making the payments! I'm not THAT spoiled, okay?
and...
amongst other lovely and well-loved things!
Before I go, I'll leave you with an Outfit & Face of the Day. :)
Outfit of the Day:
Dress: Gap
Sweater: Style & Co. (Macy's)
Scarf: J.Crew
Tights: Target
Boots: Target
Bag: Juicy Couture
Rings: Sanrio
Face of the Day:
Face:
Revlon PhotoReady foundation, MAC Mineralize Skinfinish Natural, MAC Strada blush (to contour), Illamasqua Katie blush, MAC Petticoat Mineralize Skinfinish
Eyes:
MAC Painterly paint pot (as base), Urban Decay Lounge e/s (all over lids and in waterline), MAC Club e/s (in crease and outer corners), MAC Spell No.9 from the
Smoke & Mirrors
palette to the eyebrow, white pencil in inner corners of eye (to highlight), MAC Fluidline in Blacktrack on top, Make Up For Ever burgundy waterproof pencil (can't remember the specific name and too lazy to go check! oops!) on waterline
Lips:
mix of Illamasqua Filth and MAC Snob lipsticks, MAC Glamour for All lipglass
Bonus! Nails of the Day
-- OPI Mod About You (one of my favorites!).
The gloves are from the etsy shop
Coquelicot Salon
. I got them last February and have barely used them -- grateful for this cold streak if only for the opportunity to wear them more! :)
Guess that's all for tonight!
Rest well, lovelies!
(ack, no makeup!)
xoxo,
Jess & Sparky